Tips for Mentees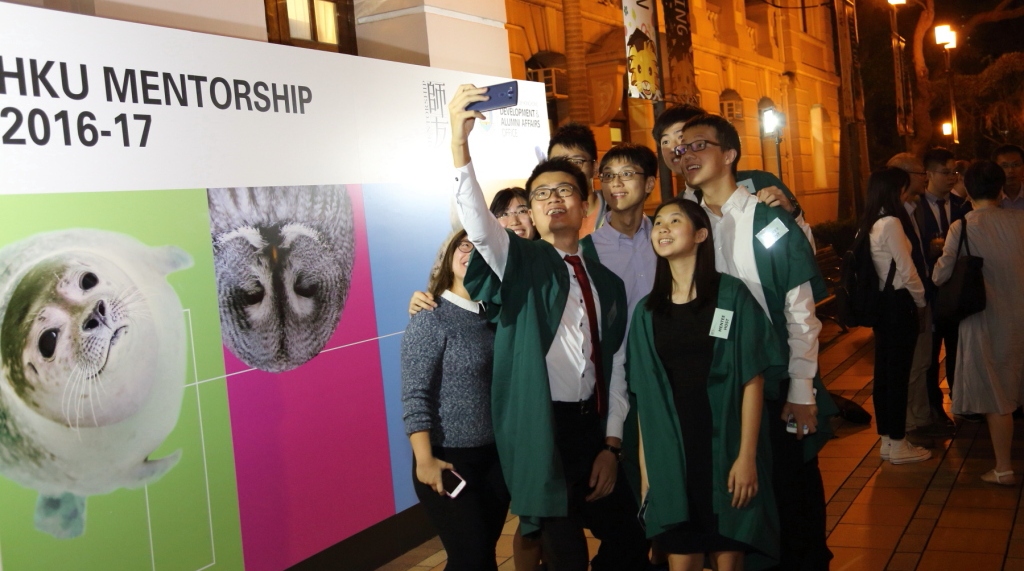 Our principle is to match mentees with mentors with similar interests, based on the aspirations of mentees and experiences of mentors, so as to enrich the knowledge and networks of students beyond their studies. It is up to the individual mentor and mentee to arrange the frequency and format of their interactions; however, in general you will be expected to meet your mentor in person at least four times in the programme year.
As a Mentee, you are expected to:
always take the lead in the relationship; it's all about your personal development;
share your aspirations and expectations with your mentor and agree upon the goals to be achieved, and the frequency and format of interactions at the beginning;
stay in touch with your mentor and make yourself available for meetings; share and discuss with your mentor, either through emails, phone calls or social media, on issues that you or mentor may want to discuss or you may want to seek advice on. Meetings are encouraged wherever possible;
respond to your mentor promptly and never let their emails or calls go unanswered;
take the initiative in arranging meetings or activities with your mentor; join gatherings with your mentor's current and past mentee(s), or group gatherings with other mentors or mentees. Contact your mentor directly to arrange meetings, or make appointments through the assistance of your mentor's assigned staff, based on the preference of your mentor;
be confident in expressing your opinions even if they differ from those of your mentor;
be curious, and prepare topics to discuss with your mentor before meetings; be open to criticism, new perspectives, opportunities, invitations or suggestions from your mentor;
observe etiquette standards, e.g. write a thank-you note or send a message to your mentor after each meeting and be responsible, i.e. be punctual, respectful, courteous and grateful; keep the scheduled meeting time or give adequate notice of any change;
invite your mentor to join activities on campus, and take part in activities organised by the Programme Facilitators that interest you, even if your mentor is not available;
maintain confidentiality and protect the privacy of your mentor; do not share information on your mentor with others, and seek your mentor's consent before sharing photos on social media or mentioning your mentor in your resume;
behave like an educated young adult; show respect to your mentor and others in the way you want to be respected;
provide feedback to Programme Facilitators via email and submit Contact Reports online (after logging into the Mentorship Website Account) on the progress of the relationship, your mentorship experience or anything the Facilitator should be aware of about the relationship; and
give permission to the Programme Facilitators to share snapshots of your mentorship moments on the Mentorship Website and Facebook page.
As a Mentee, you should NOT:
be too shy to share your feelings or views;
be too busy to meet your mentor;
expect your mentor to have answers to all your problems;
be discouraged if your mentor is seemingly always busy; be patient and persistent;
take for granted that your mentor is going to pay for everything (say thank you if your mentor does pay for you);
expect your mentor to help you secure a job, in actual terms (mentors are more than happy to give you career planning advice); or
be involved in verbal, written (including texts) or physical conducts that are sensitive or may be unwelcome by your mentor. In respect of issues concerning Equal Opportunities, Sexual Discrimination or Harassment, and Disability Discrimination, please refer to the University's Policies, Procedures and Information.
Sharing from Previous Mentees
"Whether we meet in person or through email, I have been able to share my ideas with my mentor."
"It has been a great chance to get to know HKU alumni who have been working for many years and to have the extra opportunities to get a feel for the work environment while I'm still a student."
"You might also be exposed to professional and social events a student would not usually have access to."
"Learning to share, relate and connect with your Mentor is great training for building your communication skills."
"My Mentor is a very approachable fatherly figure. He provided me with a lot of guidance. I am grateful for his help."
"Your Mentor can help you expand your social network outside the University and give you advice and tips that cannot be learnt elsewhere."