History

1997-98
The university-wide HKU Mentorship was established, the first of its kind in Hong Kong, designed to give a unique learning experience for undergraduate students.
Through one-on-one relationships, students have a privileged opportunity to learn from distinguished alumni and members of the community, be inspired and challenged, and build far-reaching and multicultural networks.
187 pairs of mentor and mentees matched.
2000-01
HKU Mentorship extended to include Outbound Exchange Students.
Alumni in exchange students' host countries are invited to be Overseas Mentors to support mentees in adapting to the local culture.
Overseas HKU Alumni Associations have an irreplaceable role in the process, that of inviting mentors and mentor-mentee matching.
2003-04
Full Year Inbound Exchange Students can apply for a local mentor to gain a good understanding of the Hong Kong community.
2015-16
Selected Global Buddies, Inbound Exchange Students who have finished their studies at HKU, are invited to be Overseas Mentors in their home countries.

2021-22
HKU Alumni Networks in Beijing and Shanghai join hands with HKU Mentorship to launch Mentorship for Graduates in Mainland China. Through the one-year programme, Mentors will help Mentees navigate the workplace, understand local culture, and build intergenerational friendships along the way.
Mentors: Alumni in Beijing or Shanghai with 10+ years' professional experience
Mentees: HKU new graduates who are starting their career in either city
Today
500+ pairs of mentors and mentees are matched in Hong Kong and globally every year.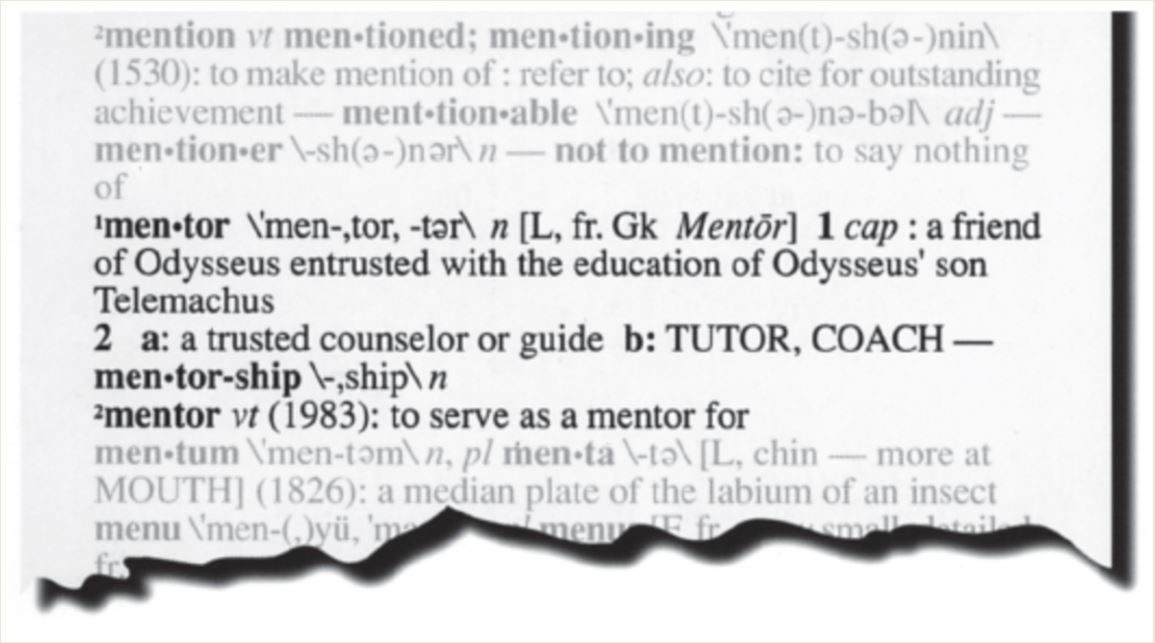 Merriam Webster's Collegiate Dictionary, 1993