History

Education can never be confined to the formal education of a classroom. When preparing students for the real world after graduation, it is essential for the University to help them acquire "tacit knowledge", such as morality, empathy, integrity, attitude, relationship-building, care about society, and aspirations for art, philosophy and values, in addition to the professional training and knowledge received through their studies. This tacit knowledge is acquired largely through association with other people.
In 1997…
The HKU Mentorship was established and is the only University-wide programme of its kind at HKU. Through HKU Mentorship, university students can learn from mentors who volunteer to become committed friends, supporters, counsellors and coaches of their mentees and share their valuable life experiences.
1997-98   
187 pairs of mentors and mentees matched.
 2000-01
HKU Mentorship (Overseas) established.
HKU alumni who have been living in host countries of HKU Outgoing Exchange Students are invited to be Overseas Mentors who support students on exchange for one semester or one year.
2003-04      
HKU Mentorship extended to include full year Incoming Exchange Students.
Local mentors are invited to guide exchange students, with the additional objective of assisting in their adaptation to a new environment and helping them better understand the Hong Kong community.
 2009
Mentorship Book published: A literal collection of wisdom from Mentorship pioneer.
Today
Over 600 pairs of mentors and mentees matched every year in Hong Kong and globally.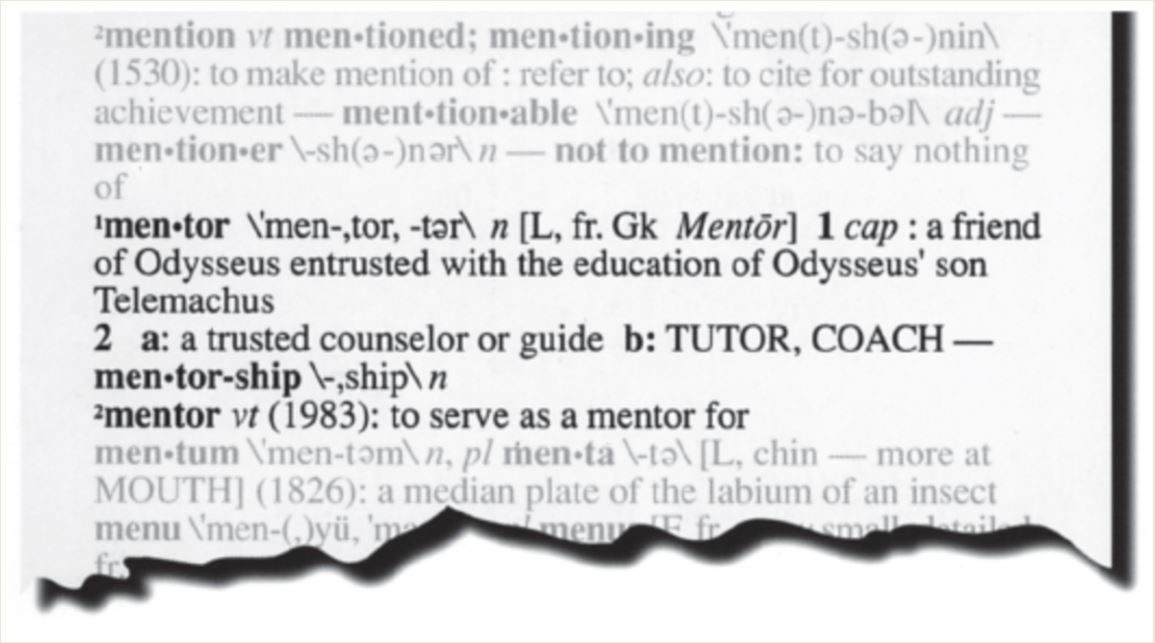 Merriam Webster's Collegiate Dictionary, 1993