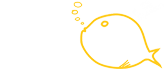 Guidelines for Mentors and Mentees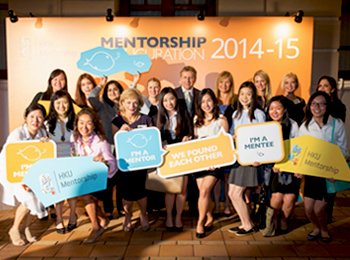 - Tips for Mentors
- Sharing from Current Mentors
- Tips for Mentees
- Sharing from Previous Mentees
---------------------------------------------------------------------------------------------
You may like to:
Consider family gatherings and group activities with other Mentors and Mentees;
Let us know via email how your Mentee(s) are progressing; and
Offer opinions and perspectives to challenge your Mentee(s) intellectually.
You should NOT:
Give your Mentee(s) expensive gifts;
Always pick up the bill. Let your Mentee(s) pay once in a while! or
Help your Mentee(s), in actual terms, to secure a job.
"Spend time with your Mentee, get to know more about their family and history, and share your own. Throw them questions to see how they respond."
"If you have children, involve them with your Mentee, and make them mentees of your Mentee. In this way, you can also teach your Mentee how to be a Mentor."
"Show care and concern. Ignore your age."
"Try bringing past and current Mentees together for a gathering, especially if a past Mentee is now in the workforce."
"Mentees grow, and it's probably good to know she knows she has someone to fall back on when she encounters a problem, be it in life, career or love."
"At first my Mentee seemed so remote. So I started sharing all my failures and telling her how I was intimidated when I first started work. Soon the ice was broken."
"My Mentee cheered me up just at the right time. It is great to have him around."
"We meet regularly. Friendship has been forged as well as a sense of helping out each other. We joke that when we have team members born under all 12 signs of the Chinese Zodiac, any project we undertake as a group will thrive. That's according to the Chinese tradition. We look forward to growing our family."
You should:
Seek innovative ways to meet;
Take the initiative to contact your Mentor and make arrangements for activities;
Always reply your Mentor's emails and return his/her calls;
Prepare some topics for discussion before you meet;
Send emails, letters or cards to your Mentor when he/she is too busy to meet;
Observe general etiquette standards, i.e. be punctual and courteous; remember to write a thank you note to Mentor after each meeting;
Be confident in expressing your opinions even if they differ from those of your Mentor;
Invite your Mentor to join activities on campus;
Take part in activities organised by the Programme Facilitator that interest you, even if your Mentor is not available;
Contact the Programme Facilitator or your Mentee Leader if you encounter problems regarding the Programme; and
Support your Mentee Leader in organising meetings and small group functions.
You should NOT:
Be too shy to share your inner feelings;
Be too busy to meet your Mentor;
Contact your Mentor at unreasonable hours;
Expect your Mentor to have all the answers to your problems;
Be discouraged if your Mentor is always busy; be patient and persistent; or
Take for granted that your Mentor is going to pay for everything; remember to express your gratitude by writing a thank you note to Mentor after meeting.
"Whether we meet in person or through email, I have been able to share my ideas with my mentor."
"It has been a great chance to get to know HKU alumni who have been working for many years and have the extra opportunities to get a feel for the work environment while I'm still a student."
"You might also be exposed to professional or social events a student would not usually have access to."
"Learning to share, relate and connect with your Mentor is great training for building your communication skills."
"My Mentor is a very approachable fatherly figure. He provided me with a lot of guidance. I am grateful for his help."
"Your Mentor can help you expand your social network outside the University and give you advice and tips that cannot be learnt elsewhere."