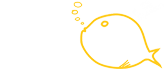 Frequently Asked Questions

About the Programme
What is Mentorship?
A one-year programme commencing every November, Mentorship is a structured trio-basis or one-to-one partnership between a Mentor and
Mentee(s).
Designed to complement students' academic studies and to broaden their horizons, the Programme aims to create supportive mentoring relationships between alumni/friends of HKU (Mentors) and its undergraduates (Mentees) to facilitate students' educational, social and personal growth.
How are Mentor and Mentee matched?
Each Mentee will be assigned one Mentor by an automated process which emphasises cross-discipline matching.
What are the typical activities for Mentor-Mentee(s) meetings?
There are two levels. On a programme-level, there will be group activities organised through the Programme Facilitator. These include an inauguration ceremony, University functions and special visits. On an individual-level between Mentor and Mentee(s), activities may include office/home visits, lunches, sports or other activities, depending on the interests of the Mentors and Mentees. We would encourage Mentees to take the lead in initiating meetings and be innovative.
How often do Mentors and Mentees meet?
This depends on the schedules of both Mentors and Mentees. Typically, Mentors and Mentees meet five to six times a year, supplemented by a steady stream of communication via emails, social media, letters and the phone.
-------------------------------------------------------------------------------------------------------------------------------------------------------------------------------------------
FAQ for Mentees
What are the benefits of the Mentorship Programme?
What you get out of it is very much up to you. Rewards of the relationship depend on mutual respect, and two-way participation to succeed. Generally, Mentees should discover a channel for greater and more direct intellectual exchange, develop stronger inter-personal communications, improve critical and creative thinking, and gain added perspectives and insights.
I feel intimidated having to talk to a very successful person linke my Mentor. How can I overcome this fear?
We are sometimes intimidated by knowledgeable people who seem to have so much more experience than we do. Overcoming this fear is perhaps another skill to learn. Your Mentor was chosen precisely because they have the years of experience to pass on their knowledge and advice. Your Mentor is a friend and a teacher. This is not an academic programme and you will not be graded on your performance.
Who can apply?
Currently the programme is open for all second-year and third-year undergraduate students and full year exchange students of The University of Hong Kong only. Applications to the programme open in September.

How are the Mentees selected?
Applicants are invited to attend an interview. The selection of Mentees is based primarily on the information the applicants give on the application form and their performance at the interview.
Students of Morrison Hall, Swire Hall and University Hall may participate in the Mentorship Programme through Hall's internal selection and matching mechanism.
I am currently or planning to go on exchange to university abroad during my second year. Can I still participate in the Programme?
The essence of the programme is about learning and sharing through interaction between Mentor and Mentee.
If you are only away for the second semester and are confident that you are ready to commit to your responsibility as a Mentee despite the physical distance, you may still apply. If you will be away for more than a semester, your application will be given a lower priority as it will be impossible to build the mentorship relationship without you actually being present.
For those who are already on exchange for the first semester and are interested in the Programme, you may contact the Programme Facilitator shortly before your return to Hong Kong. Occasionally we have new Mentors joining in the middle of the Programme and we may be able to manage to match you with a new Mentor.
Can I still contact my Mentor after the Programme year has ended?
You are most welcome to develop a long-term relationship with your Mentor. Some Mentors are still in touch with their Mentees of many years ago and continue to arrange gatherings with Mentees of different years.
What are the responsibilities of Mentees?
There are certain duties and responsibilities accompanying the privilege of being a Mentee. For example, Mentees are expected to attend the Inauguration Ceremony and submit an online contact report(s) of not more than 100 words, together with a photo of them with their Mentor, to the Programme Facilitator. Mentees are also encouraged to share their stories, views and photos onto the Mentorship website.
If I wish to have bigger involvement in the Mentorship Programme, what should I do?
Mentees can volunteer as Mentee Leaders to help facilitate the communications with all relevant parties. Mentors and Mentees are divided into groups, primarily on a faculty basis. Within each group, a nominated Mentee Leader will be the contact person and communication link with the Programme Facilitator.
Mentee Leaders, with the help of Mentors/other Mentees, are encouraged to organise group activities such as workplace visits and outings. They also help to gather feedback from Mentees in their group.
Mentees are also encouraged to share their views, stories and photos about their mentors and themselves on the Mentorship Programme website (www.mentorship.hku.hk) to inspire others
-------------------------------------------------------------------------------------------------------------------------------------------------------------------------------------------
FAQ for Mentors
Who are HKU Mentors?
HKU Mentors are alumni or friends of the University from all walks of life and a wide range of disciplines. They usually have over ten years' working experience and are keen to get acquainted with the younger generation and to contribute to their holistic development.
What is the role of a Mentor?
A Mentor is an experienced and trusted advisor or guide, a teacher and a tutor. HKU Mentors are expected to take care of his/her Mentees by offering support and advice. Mentors may offer opinions and perspectives to challenge their Mentees intellectually, maintain communications with Mentees via emails, phone calls, letters or other social media. Mentors are advised to meet their Mentees a few times in the Programme year and inform the Programme Facilitator how their Mentees are progressing, if necessary.
Mentors are not expected to give Mentees expensive gifts or help their Mentees, in actual terms, to secure a job.
Mentors are welcome to share their views, stories and photos with their Mentees on the HKU Mentorship Programme website (www.mentorship.hku.hk) to inspire others.
What are the benefits of the Mentorship Programme?
Mentors can maintain contact with academia and have the satisfaction of knowing they are playing a role in the development of a young inquisitive mind. Similarly, they can gain insight and perspectives from a younger generation's point of view.
Regular communications with Mentees keep Mentors in touch with HKU. Mentors are invited to University functions with Mentees, and participate in sharing sessions and meet other Mentors. We will regularly inform Mentors about the privileges and special updates on HKU via emails and other correspondence.
Mentors are also eligible for membership of the HKU Senior Common Room. (www.hku.hk/hkuscr)

Can I still contact my Mentee after the Programme year has ended?
You are most welcome to develop a long-term relationship with your Mentees. Some Mentors are still in touch with their Mentees of many years ago and continue to arrange gatherings with Mentees of different years.